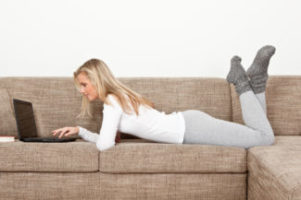 Keeping your fabric furniture clean and free of stain and spots is challenging, especially if you have a busy lifestyle and entertain often. We are often asked for our best upholstery cleaning tips because normal wear and tear is enough to soil upholstery over time and if you have children or pets it is impossible to avoid stains and spots. Some areas of your furniture are more prone to staining and soiling particularly the arms of a sofa, the back of a favourite chair and the seats of dining chairs.
A lovely armchair is spoiled if it has obvious dirty patches and a sofa with stained and spotty arms ruins the look of your room. Unless you want to cover your sofa with throws and put plastic covers on your dining chairs your furniture is bound to accumulate stains and spots.
Here are our best upholstery cleaning tips to keep your furniture fresh and stain free:

Use a fabric protector
Prevention is the best policy especially if your furniture is new, or if you have just had it professionally cleaned don't wait … use a protective spray to repel stains and spills before they happen. You can ask a professional furniture cleaning service to do this E. g. Deluxe Dry Upholstery Cleaning service or you can buy a spray and do it yourself.
Fabric protector really works and it is one of our best upholstery cleaning tips. If you do it yourself we suggest you focus on the areas of your furniture that are prone to soiling — the back of a favourite armchair that receives lots of use, the seats of dining chairs and the arms of your sofa. Don't forget your throw cushions! They often become grimy with use…and they are easy to spray and protect so that they stay attractive.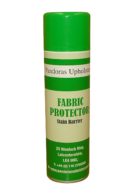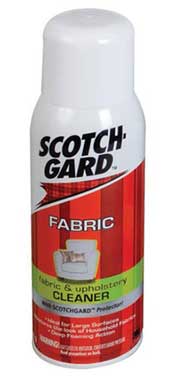 Pandoras Furniture Protector spray
Or Scotchguard Furniture Protector spray
Vacuum Upholstery Regularly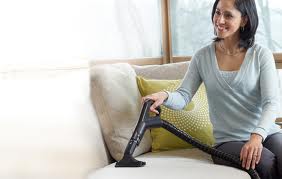 All vacuum cleaners come with furniture cleaning attachments. If you have never used yours now is the time to dig them out from under the stairs and dust them off. Regular vacuuming will keep your furniture dust free and gives you a chance to discover any new stains or spots Put this upholstery cleaning tip into practice and your furniture will look better and last longer .. it is the tiny particles of dirt in the fabric that cause wear. Try to vacuum your furniture at least once a month and more often if you have pets.
Use Furniture wipes For Stains & Spots
Disposable furniture wipes are wonderful for stain and spot cleaning. This upholstery cleaning tip will save you time and is easy to implement, keep them handy and use them often. They won't clean large areas but are great for marks and stains.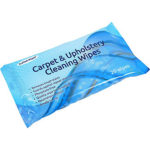 We particularly like these ones from Lakeland
You can find them at www.Lakeland.co.uk/upholstery-stain remover-wipes
They remove marks, and contain a barrier to inhibit further staining
They contain an odour neutraliser
They come in a resealable pack of 20
They have excellent reviews
Treat stains and spots quickly
When a stain or spill occurs it is important to tackle it as quickly as possible, especially if it is a coloured stain such as make up or a coloured drink such as wine or juice. If it is left to dry and stays in contact with the furniture fabric it can dye the fibres and it will be much more difficult to remove.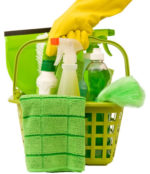 One of our best upholstery cleaning tips is to make a stain basket–Have your furniture wipes handy or even better keep a basket or bucket containing some clean towels or microfibre cloths and your favourite stain remover and a spray bottle of water. This is your stain kit and it makes it easy to grab everything you need to tackle stains and spills.
Give Your Pets a Blanket To Sit On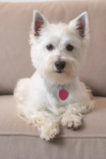 Cleaning pet hair off your furniture is very time consuming and all pets have natural body oils in their coats that are deposited on your furniture. This will stain your furniture if they sit in the same place often. If you have a dog or cat that likes to sit on your sofa or an armchair try putting a blanket in their favourite sitting area. The blanket can be laundered regularly and it keeps pet hair and your pet's body oils off your furniture.
For more upholstery cleaning tips and suggestions on how to remove pet hair go to our page on >> How to remove pet hair from furniture
Professional Upholstery cleaning
Our upholstery cleaning tips would not be complete without suggesting professional cleaning. The best way to keep your furniture looking fresh and spotless is to have it regularly dry cleaned with Deluxe Dry Upholstery Cleaning. The Deluxe Dry system uses dry foam and has sixty years of furniture cleaning experience. Machines are state of the art specialist furniture cleaners and the system ensures that furniture is dry in 1-2 hours with no dye run, no risk of rust or overwetting.
To make an appointment call Deluxe on 0161 768 0208 or Email us at Deluxe@DeluxeDryCarpet.co.uk