Stains and spots on furniture are often difficult to deal with successfully, because you cannot launder the fabric so the stain has to be cleaned in place.
To avoid making the stain worse or damaging the fabric you have to be treat the stain carefully and be patient to get good stain treatment results.
Here are some great tips that you can use to treat everyday stains on your furniture without damaging the fabric .
Things You Need Before You Start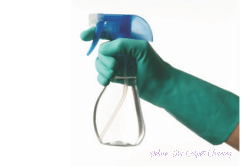 2 Trigger Sprays— One with cleaning product + water and one with just water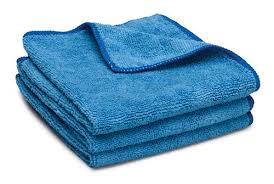 Microfibre Cloths
BE GENTLE
Take care not to damage the upholstery fabric by rubbing or scrubbing the stain. Only blot or press the stain to clean it. The fabric fibres are more fragile when wet and if you distort the fabric it can't be repaired.
TEST YOUR STAIN CLEANER BEFORE YOU START test your fabric for colourfastness before you treat the stain, if the colour in your upholstery fabric is not stable, even if you remove the stain you might be left with an unsightly light patch.Test your fabric cleaner on a hidden area of the fabric ( such as an inner seam ) Just moisten the fabric with cleaning agent – leave for a few minutes and then blot with a white towel or microfibre towel .If the colour doesn't come off on to the towel it is safe to use the cleaning product.
PUT A TOWEL OR MICROFIBRE towel under the area you are treating if you can. The cleaning agent will dissolve the stain and the towels will absorb the stain away from the fabric and prevent it spreading. This is only possible if the stain is on one of the cushion areas of upholstery but not if the stain is on the arm rest or on the back of a sofa.