Bringing you all the news and events that are happening around Timperley. Timperley Village is never short of news – it is a vibrant and active community and there are always plenty of happenings that are of interest. Here are some of those news items about Timperley :
Timperley Primary School Teaches Bakers of the Future
Photo courtesy of The Messenger Newspaper
The students in year 5 at Forest Prep School in Timperley were treated to some master classes in bread making from Roberts Bakery. Two of the bakers from Roberts Bakery Keith Birkett and Paul Graves instructed the pupils in all stages of bread making and showed them how a wonderful product is made from simple wholesome ingredients.  The bakers hope that the Timperley students will have the confidence to try their new baking skills at home.
The Messenger Newspaper reported Year 5 teacher Graeme Booth as saying "The children were really looking forward to their bread making master class with Roberts and it certainly lived up to their expectations. It was a lot of fun for them to roll up their sleeves and make something to be proud of. It was really valuable for them to experience the sight, feel, smell and, of course taste, of something they had baked themselves."
Roberts Bakery is a commercial bakery which makes over 90 million loaves of bread each year. The Timperley students were treated to a virtual tour of the Roberts Bakery facility.
The children also took a virtual tour of Roberts' state-of-the-art bakery, which makes 90 million loaves a year and supplies bread throughout the region.
Timperley Nursery School Scoops Awards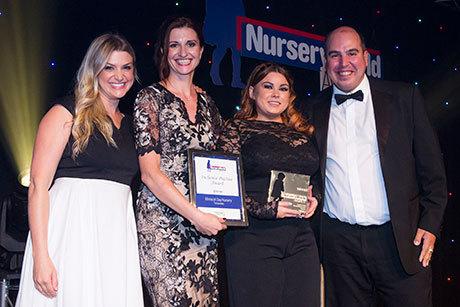 Photo courtesy of The Messenger Newspaper
The Elmscot Nursery in Timperley is the winner of the Inclusive Practice Award at the Nursery World Awards. The Timperley Nursery is already rated as Outstanding by OFSTED and accepts children aged 0-5 for childcare and early education. The judges of the Nursery World Awards recognised Elmscot in particular for its  individual care and treatment of each child from the moment they attend to the day they leave.
As quoted by the Messenger Newspaper, Justyna Ogrodniczek said "Our team is delighted to have received"Our team is delighted to have received this amazing award for all the hard work we put in to ensure every child in our care is treated as an individual.
There are several childcare and nursery facilities in Timperley and it is very reassuring to the young families looking to settle in the lovely village that the daycare is counted among the best in the UK. The Elmscot nursery has several children  with additional educational and special needs that attend and they have developed ongoing relationships with external professionals to supply those special needs. The nursery has strong relationships with speech and language therapists, and sensory support services as well as physiotherapists.
Timperley Village Bowling Club Says Farewell to Long time Member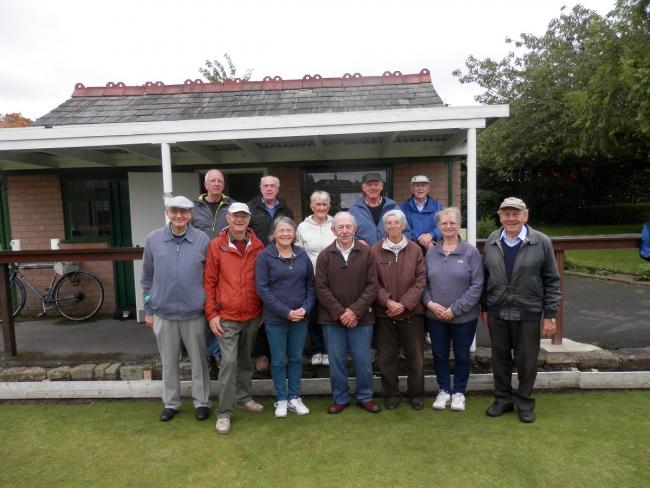 Photo courtesy of The Messenger Newspaper
Riddings Bowling Club of Timperley lost one of its very popular members Giulio Poletti has been a member since 1989. Now aged 93, Giulio is moving from Timperley to Frodsham and so the bowling club has lost him as a member.
Club chairman David White thanked Giulio for his active participation in the club activities and his bowling skills which have contributed to the Timperley clubs promotion from the second to the first division of the Timperley and District Veterans Bowling League this season.
Since joining the Riddings Club Giulio was active in organising the informal matches at the weekends and during the Holidays during the bowling season. Giulio will be much missed at the Riddings club
Timperley WA15