Cleaning Office Furniture- What Are The Benefits?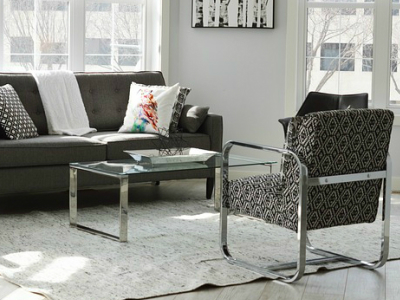 Why Offices Need Commercial Upholstery Cleaning
Upholstered office furniture is subjected to heavy use, it is used by someone five days a week, all day long and is subject to buildup of soils, odors, and stains from employees and visitors. It is rarely cleaned or even vacuumed.
Over time, Accumulated dirt and grime eventually starts to appear and chairs and sofas start to look soiled and stained. The fabric starts to degrade and eventually the grimy appearance of chairs and sofas in the office starts to negatively impact the work environment.
For businesses and organizations, professional upholstery cleaning can provide regular maintenance to refresh worn furnishing and uphold a polished, professional atmosphere.
Modern low-moisture cleaning systems offer an effective alternative upholstery cleaning approach for commercial settings. Using minimal water, low-moisture methods lift soils and revitalize fabrics without lengthy dry times or risk of shrinkage damage. This article explores the techniques and benefits of low-moisture upholstery cleaning specifically for maintaining office and workplace furnishings.
The Importance of Commercial Upholstery Cleaning for Business Spaces
For offices and workplaces, routine professional upholstery cleaning provides:
A clean, orderly appearance that aligns with company brand and culture
Removal of deep-seated dirt and allergens like pollen or dust mites
Extended lifespan for expensive commercial furniture
Refreshing of worn, fatigued fabrics
A comfortable and healthy environment for employees and clients


Unlike periodic vacuuming, usually a regular service provided by a janitoria or cleaning service, professional upholstery cleaning lifts stubborn dirt from textile fibers and sanitizes surfaces. This maintains the appearance and appeal of reception areas, lounges, conference rooms and private offices while controlling odours, irritants and microbes. Thorough upholstery cleaning is a smart investment for workplace furnishings.
Choosing the Best Cleaning Method for Workplace Upholstery
When selecting an upholstery cleaning approach for office settings, it's important to consider:
The need for deep versus light cleaning based on usage and condition
Fabric types used including natural fibers, microfibers, leather
High traffic and wear patterns in public areas
The disruption to business operations during cleaning and dry times
While Do-It-Yourself cleaning provides very light surface cleaning, professional services offer true deep cleaning.

Several options exist for professional commercial upholstery cleaning

Wet extraction cleaning relies on hot water rinsing which requires extensive dry times.
Dry solvent cleaning involves offsite cleaning.
Low-moisture upholstery cleaning provides deep, on-location cleaning for commercial settings with minimal disruption.

Low moisture upholstery cleaning is effective and convenient and is the popular modern choice for cleaning office furniture.
How Low-Moisture Cleaning Works
Low-moisture cleaning systems use advanced solutions and equipment to optimize cleaning results while limiting water usage. Key components include:
Counter-rotating brush machines – Special brush heads work cleaning agents into fabric
Misting sprayers – Apply just enough solution to dissolve soils without saturation
Powerful vacuums – Extract soils and residual moisture leaving fabric fresh and dry
The typical low-moisture upholstery cleaning process includes:
Thorough vacuuming first to lift surface debris and dust
Prespraying heavily soiled areas
Applying specialized cleaning solutions via misting sprayer
Agitating the solutions into fabric using counter-rotating brush heads
Extracting the dissolved soils along with moisture via vacuum
Specially designed cleaning solutions encapsulate oily soils and allergens so they can be lifted away without excess moisture penetrating fibers. This allows safe, effective cleaning.
The Advantages of Low-Moisture Upholstery Cleaning for Offices
For commercial upholstery cleaning, low-moisture systems offer:
Thorough cleaning with limited risk of damage, discoloration or shrinkage
Rapid 1 hour dry times to minimize business disruptions during cleaning
An environmentally-responsible process using less water and detergents
Cost-effective frequent cleaning to maintain workplace image and hygiene
Portable equipment allowing cleaners to tackle spaces of all sizes
By providing intense cleaning with gentle methods, low-moisture upholstery cleaning restores office furnishings while avoiding lengthy downtime or risks of harming expensive fabrics. The fast drying, fabric-safe process can be performed regularly to combat heavy commercial soiling.
Contact Us
Deluxe Dry Upholstery Cleaning is a low moisture cleaning company. We offer cleaning for all types of office and commercial furniture, chairs, sofas, armchairs and stools.
To contact us please call 0161 768 0208
or Email us at Deluxe@DeluxeDryCarpet.co.uk
FAQs About Professional Commercial Upholstery Cleaning
How often should office upholstery be professionally cleaned? For heavy traffic areas, annual or biannual cleaning is recommended to control soiling. For private offices, an annual clean may be sufficient, for waiting areas and offices shared by many employees we recommend annual upholstery cleaning as a minimum.
What types of upholstery can be low-moisture cleaned? Most synthetic fabric blends, natural fibers, and leather and vinyl fabrics can be cleaned safely using low moisture upholstery cleaning methods. Low moisture systems ensure that there will be no water damage or water staining and the fabrics dry rapidly.
Are cleaning solutions used in low moisture upholstery cleaning safe for a business environment?
Reputable cleaners use cleaning solutions that are regulated and professional. All such cleaning products are totally safe for humans and pets and for the fabrics they are used on. Green, eco – friendly certified products are also available.
How long do furniture and spaces need to dry out? With low-moisture cleaning, fabric dries within an hour. Furnishings and workspaces can be used again very quickly.
Is on-location cleaning more disruptive? On-location cleaning allows furnishings to be cleaned right in the workspace without moving heavy furniture. Disruption is minimal.
What is the cost comparison to other methods? Low-moisture cleaning is very competitively priced compared to offsite dry cleaning and intensive wet extraction. Frequency discounts may apply.