Do You Need To Freshen Your Carpet?
Your doors and windows are closed tightly because of the winter weather and  the central heating is on all day….  your carpet can start to look and feel tired. Even if you vacuum regularly, household smells, pet odours , wine and food odours can linger in your carpet and it starts to really need some help to revive its looks and its smell! Professional Deluxe Dry Carpet Cleaning can bring a little Spring breeze into your carpet when you use our guide to freshen your carpet.
Here are our 5 top tips on how to freshen your carpet …
1.Start with the Basics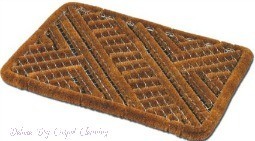 Use prevention first and make it easier to freshen your carpet….Ensure your doormats are in good condition. You should have a weather proof doormat outside every door to your home and another one inside to catch and trap dirt and moisture. Check on their condition, if they are worn down replace them and if you can machine wash them then wash and dry them regularly. Vacuum them and/ or give them a good shake outside to get rid of the loose soil and grit that builds up.
Persuade everyone to  remove their  shoes at the door. Up to 80% of carpet dirt comes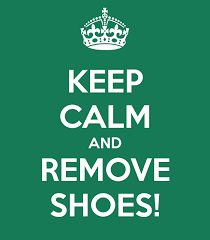 from shoes. If you put a shoe tray or a shoe basket at your front door and ask your family to remove their outdoor shoes you will save yourself a lot of vacuuming! And you will lengthen your carpets life—grit is the enemy of a carpet and will wear the fibres down.
If your home is too humid then your carpet can start to smell musty. For Good tips on how to keep humidity to a minimum in your home especially during winter  see our post on IAQ
2. Check the condition of your vacuum regularly .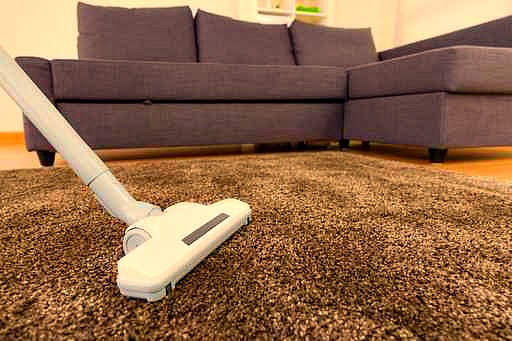 If your vacuum cleaner is not working properly your carpet just can't benefit and you are wasting your time trying to clean . You can't freshen your carpet with a vacuum that doesn't work .
Is the dust container or bag emptied or replaced regularly?
  Are the beater bar brushes worn down and ready to be replaced?
Is the suction strong and lasting?
It may be time to invest in a new machine and if so choose  a HEPA vacuum ( high Efficiency Particulate Air ) to  trap and filter tiny particles of dust and allergens that other vacuums can't . If you have pets use a pet vacuum that is designed to collect pet hair.
The easiest way to freshen your carpet is to have them cleaned professionally on a regular basis. Nothing keeps your carpets looking their best and smelling clean and fresh like a professional dry cleaning.
 For Deluxe Dry Carpet cleaning service  call us at 0161 768 0208
Visit us online at  Deluxe Dry Carpet cleaning service
Or email us at Deluxe@DeluxeDryCarpet.co.uk 
3 .Learn to  Vacuum like a Pro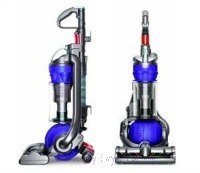 Always dust before you vacuum
Clear as much carpet area as you can, so that once you start vacuuming you don't have to interrupt to move furniture or pick things up off the floor.
Use the crevice tool to clean the edges of your carpet
Alter the height of your machine…most vacuum cleaners can be adjusted for the height of the carpet pile. This allows the suction to work most efficiently,
Vacuum slowly… vacuuming too quickly doesn't allow enough time for the machine to suck the dirt up properly. Push the machine forward and backward slowly and overlap your strokes.
Vacuum from side to side as well as up and down, this way you make sure to cover the whole carpet.
3-4 passes per area is usually required to clean properly. 7 or more passes for heavy traffic areas.
Don't leave the carpet too long between vacuum cleanings. Don't wait until the carpet needs to be cleaned, do the vacuum cleaning at regular intervals, once or twice a week should be sufficient and your carpet will look much better.
4. Steam your carpets fresh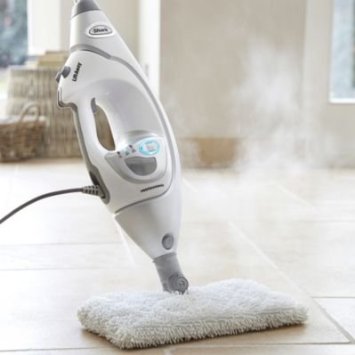 You can use steam to freshen your carpet. If you own an upright stick steam mop then you can use it to steam your carpet …. Not to clean it but to remove odours and to freshen the pile
Vacuum the carpet first to remove dirt and loose soil
Remove spots and stains first before steaming the heat from the steam may set the stain and make it impossible to remove
Keep the mop moving all the time you are steaming the carpet, if you leave it too long in one place you can damage the carpet.
Most steam mops come with a glider – a plastic insert for the mop head specifically to use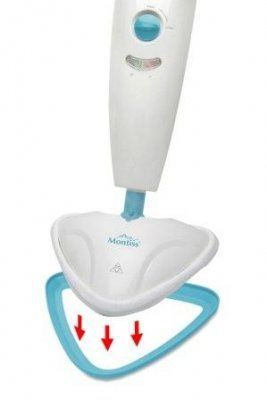 the mop on a carpet. Just fill the mop with water as usual and insert the glider. Then when the steaming starts  you run the mop over the carpet as if you were using a vacuum. Your carpet will smell much fresher and the pile will be rejuvenated with the steam treatment.
https://www.youtube.com/watch?v=-uJkjwzdk2M
5. Treat carpet spots and stains quickly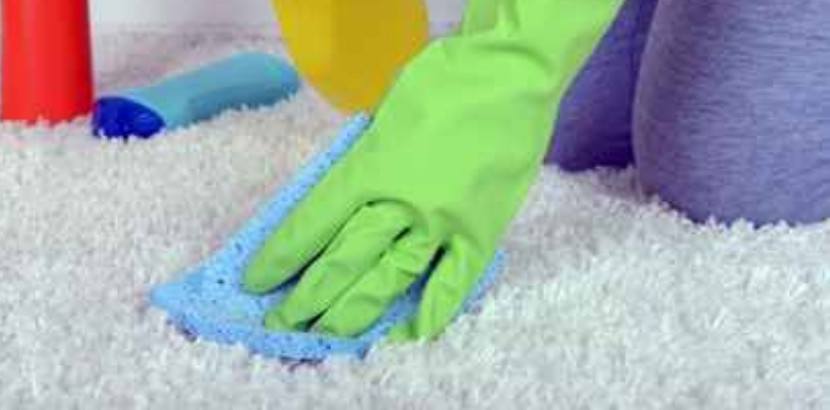 Nothing is quite as depressing as a carpet that has spots and stains all over it. Whenever  you  vacuum your carpet look for new stains or spots and then don't delay in treating them.
A great idea to make carpet spot removal much easier is to have a stain basket.  Any container will do … a plastic bucket or any small container with a handle. Put a spray bottle filled with water, some clean towels or microfibre cloths and your favourite stain removers in this basket or bucket. Its an easy way to have everything handy to deal with carpet stains.
Have your carpets cleaned professionally on a regular basis. Freshen your carpet the easy way and keep them looking their best and smelling clean with professional dry cleaning. more tips on how to keep your carpet beautiful can be found HERE

 For Deluxe Dry Carpet cleaning service  in your area call us at 0161 768 0208  Visit us online  Deluxe Dry Carpet cleaning service