Dry Upholstery Cleaning For All Your Furniture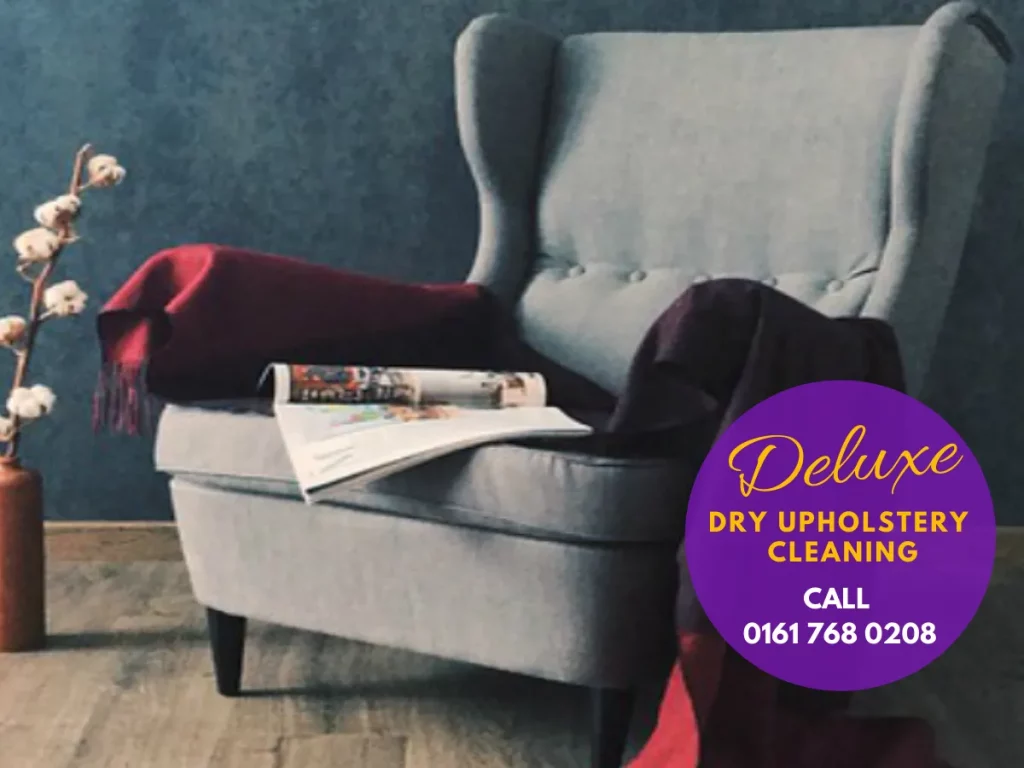 Professional Dry Upholstery Cleaning in Your Local Area
Looking for the best upholstery cleaning service in your area? Deluxe Dry Upholstery Cleaning provides fast, effective upholstery cleaning for homes and businesses in South Manchester and surrounding areas. Our unique dry cleaning method cleans deeply without over-saturating fabrics.
Why Choose Our Dry Upholstery Cleaning for Your Home?
Deluxe Dry Upholstery Cleaning uses an innovative low-moisture encapsulation method to deep clean upholstery. Our gentle green cleaning solutions lift dirt from fabric fibres without excessive moisture. This means:
Fabrics dry within an hour – much faster than traditional "wet" cleaning methods
No risk of water rings, color loss, shrinkage, or mold
Safe for all upholstery fabrics and furniture frames
Environmentally friendly cleaning solutions
Our trained technicians provide a thorough 6-step cleaning process:
Vacuuming to remove loose debris
Pre-treating heavily soiled areas
Applying encapsulation cleaning agents
Agitating the foam into fabrics
Rinsing away encapsulated dirt
Final wipe down and fabric buffing
From living room sofas to dining chairs, we can expertly clean and revive your upholstered furniture. Enjoy fresh, clean upholstery without the hassle and long dry times of other cleaning methods.
Commercial Upholstery Cleaning
For businesses in Greater Manchester, Deluxe Dry Upholstery cleaning offers an ideal solution for keeping your office and waiting room furniture looking its best. Our dry upholstery cleaning is perfect for commercial spaces because:
The 1-hour dry time means you can clean during your office hours, without taking furniture out of service for days.
Encapsulation cleaning protects fabric fibers from frequent cleaning.
Our method removes allergens like dust mites, pet dander, and pollen.
We can clean at your facility or provide pick-up/drop-off service.
Don't replace faded, stained furniture – revive it affordably with our commercial upholstery cleaning! We provide top quality cleaning tailored to your business hours and needs.
Upholstery Cleaning You Can Trust
Deluxe Dry Upholstery Cleaning is rated 5-stars on Google for our exceptional service. We offer free estimates and flexible scheduling. Our courteous technicians have years of experience cleaning all types of upholstery.
Contact us today to schedule an appointment for your home or office upholstery cleaning. We provide service throughout Greater Manchester
and we can be contacted by phone 0161 768 0208 for Free Estimates and to make your appointment
or by email at Deluxe@DeluxeDryCarpet.co.uk