Berber  or looped pile carpets  have previously had a reputation for being "difficult to clean"  but here we explain why  dry carpet cleaning by Deluxe Dry Carpet Cleaning Service is better for cleaning your looped pile carpets and make caring for berber carpets very easy.
Berber Carpeting is one of the most popular carpet choices for modern homes and that's because it has so many advantages.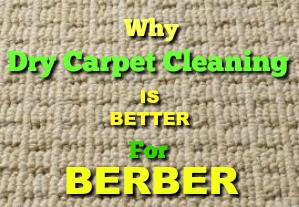 It looks attractive and comes in a wider range of styles but its most important advantage is that it wears extremely well. Berber's durability comes from the way it is constructed. Unlike pile carpet which has individual fibres attached to a backing material, berber carpeting is composed of one long strand of fibre that loops through the backing.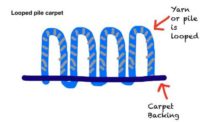 These loops are usually tightly packed to give the carpet a resistance to wear. A berber carpet stands up to high traffic very well and is a great choice for areas that receive lots of wear and tear such as hallways and stairs and for families with a busy lifestyle or children it is an excellent choice. The tightly looped construction of a berber carpet also allows a natural stain resistance. The fibres are individually twisted and then looped through the backing and they are less absorbent than the fibres of a pile carpet.
Caring for your berber carpet.
The qualities that make berber very attractive as a carpet choice have however a downside, they require careful cleaning and maintenance. If loose soil and dirt is not removed quickly from the surface of a berber carpet it sinks into the loops and is then difficult to extract with your vacuum cleaner.
Vacuuming your Berber Carpet

Vacuum regularly to pick up loose soil and dirt. Don't use a vacuum cleaner with a beater bar because it may cause snagging and pulls. Make sure the suction on your vacuum is as strong as possible. Ensure the bag or dirt collection cup is empty. A full bag will reduce the suction on your vacuum. Change the filter on your vacuum to prevent it being clogged with dust and dirt and reducing suction.
Vacuum efficiently – use a forward push and a slow back pull for each stroke when you are vacuuming. Take your time because the machine will collect more dirt if you go slowly and use overlapping strokes.
Stain removal on a Berber Carpet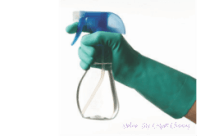 Tackle every day stains and spots as quickly as possible. It is always easier to remove a stain when it is fresh and before any colouring in the stain bonds with the carpet fibres. When a stain has dried onto carpet it can dye the fibres permanently.
If you have spots and stains on your berber carpet don't use a detergent solution to try and remove them. Detergent in solution is very difficult to remove from the berber loops and when dried it will cause a slight stickiness that will actually attract dirt. Over time this causes a dirty patch to form… you will wonder where this type of stain came from!
Use a spray bottle of luke warm water to tackle stains. Don't rub or scrub the carpet
Tamp or blot the area after you lightly spray the stain with water
Repeat these actions until most of the stain has been removed
Then if any stain remains use a Q- Tip to apply a solution of Hydrogen Peroxide in water
Leave 5 minutes and blot with a clean dry towel or micro fibre cloth.
Professional Carpet Cleaning for Berber Carpets
Dry Carpet Cleaning is Better for Your Berber Carpet
Traditional carpet cleaning is not the best way to clean berber carpet. Steam cleaning or systems that use water can cause problems.
The looped construction of berber are difficult to dry when saturated with water, as they dry any dirt in solution will be deposited at the top of the loop as the water evaporates. This is why stains in berber carpet "come back " when they are wet cleaned. And if the carpet is not dried very quickly mildew and mould can form in the backing area, dust mites populations can explode because of the additional humidity. Wet cleaning is really not the best option for berber carpets.
Use a Dry Carpet Cleaning service such as Deluxe Dry Carpet Cleaning 0161 768 0208 This system of cleaning is very low moisture and will clean a berber carpet without saturating it. The carpet will be dry and ready for immediate use as soon as the cleaning is finished. The dry carpet cleaning will restore the pile if it is flattened. Dry carpet cleaning is better because it deep cleans each loop and between each loop down to the carpet backing without overwetting.
The Spots and stains that are treated by dry carpet cleaning will be removed for good, stains will not return because there is no wick back from within the pile. Dry Carpet cleaning is better because the carpet stays dry
Regular dry carpet cleaning is better with Deluxe Dry carpet cleaning and is convenient and easy. There is no need to move heavy furniture and no risk of overwetting or causing wet damage to hard wood floors or expensive furnishings there is no risk of rusting, dye run or water marking .
To book an appointment with Deluxe Dry carpet cleaning call 0161 768 0208
or Email us at Deluxe@DeluxeDryCarpet.co.uk
Dry carpet cleaning is better, it keeps a berber carpet looking its best and keeps its natural stain resistance properties. For more tips on how to keep your carpet clean click here
These tips should not put you off investing in a Berber carpet – they are beautiful and hard wearing and with dry carpet cleaning they are easy to keep that way.