Choosing an Oriental Carpet or Rug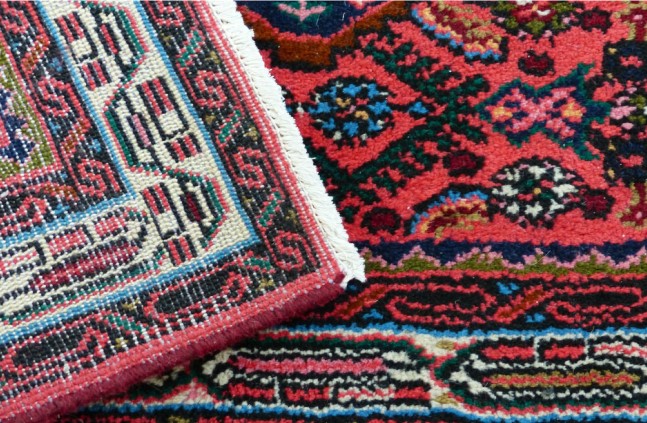 Quality care for fine carpets and upholstery by Deluxe Dry Carpet Cleaning
An Oriental rug or carpet has come to mean any hand-knotted rugs from the east; usually from Persia or Pakistan or Turkey , all of these rugs come in different styles, shapes, and sizes. Oriental rugs or carpets can have pile that is thick and they are heavy in weight or they can be  flat  and woven and lighter.
Most are considered to be much more than a floor covering but are prized for their elegance and beauty, their colours and pattern and age. They are  used as decoration and seen hung on the wall as well as on the floor.
Antique rugs can be damaged but still retain a great deal of their value as heritage pieces and nowadays there are master repairers and rug restorers who are able to restore carpets and rugs with a variety of damage to a near pristine condition.
When buying an Oriental carpet or rug there are a number of considerations. The colour and pattern and size should be the priorities. It has to be attractive and fit in with your home and your budget. The design elements should give you pleasure now and in the future, as an oriental rug ages it should not become less attractive but aging should enhance its appearance and your pleasure in owning it.
The feel of the rug is also important, the pile should be soft and if it is made of wool it should not be dry and scratchy. If you are buying a wool rug touch and feel several rugs and rub the pile with your hand. Wool contains lanolin, a natural oil that gives sheen and lustre to a high quality oriental rug. The weight of the rug can also indicate quality, a thick pile will add to the durability of an oriental rug and they are heavier than you would think