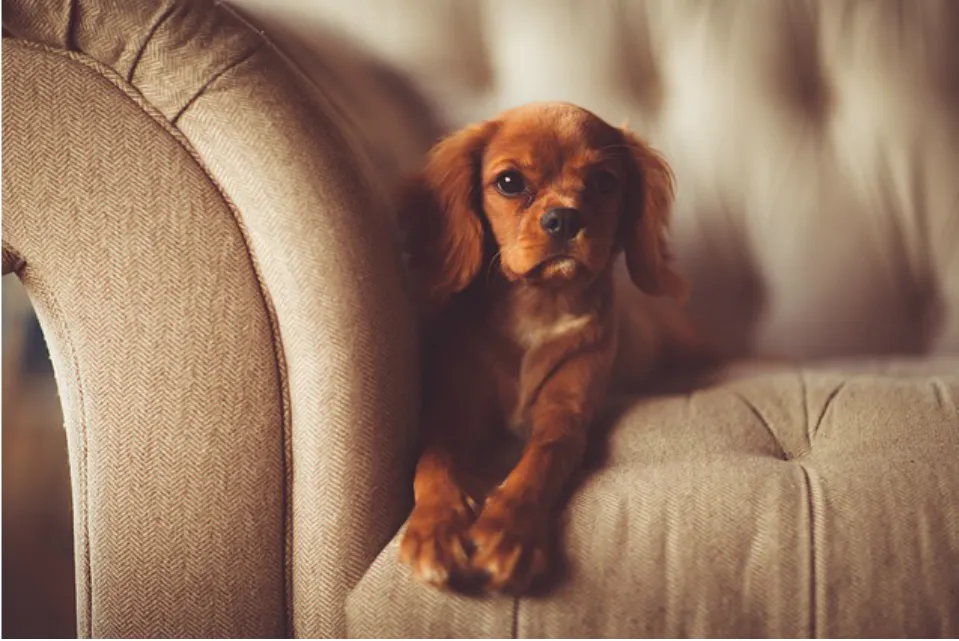 Dry or Very Low Moisture upholstery cleaning  is available from Deluxe, the Dry Upholstery Cleaning specialists.
We focus exclusively on dry furniture cleaning and we clean all types of fabric furniture cleaning. We clean sofas, couches, sectional sofas, recliners and armchairs and dining chairs  , footstools and ottomans, we clean the furniture in homes and also in offices and waiting rooms.
We can clean office chairs and any kind of office furniture.
Our system of upholstery cleaning is known as Low Moisture, we employ minimal moisture in our procedures.
A light spray of our special cleaning solution is applied to the fabric of your furniture and the fabric agitated with a machine used only for cleaning furniture.
Our system was designed originally in America, all our products are regulated and completely safe for people, the planet and your pets.
Efficient At Cleaning
The Deluxe Dry system of Furniture Cleaning has been designed for efficiency of cleaning – to remove stains and soiling and for maximum client convenience. Because we control the moisture that we use, the padding and the cushions of your sofa and armchair will never be very wet.
Deluxe Dry Upholstery cleaning ensures that the cleaned furniture in your home or office will dry quickly and be back in use the same day.
Same Day Drying –
Because Deluxe Upholstery Cleaning uses only tiny amounts of water, your furniture will be ready to use the same day. We analyse and treat stains before we start the main cleaning and we ensure that the upholstery below the fabric surface stays dry. Upholstery Cleaning should not disrupt your family life!
Hazard Free
Deluxe Upholstery Cleaning is proud that we use green cleaning products to clean your furniture. The cleaning products are manufactured in America and used throughout the world and have been used for over sixty years. They have been studied extensively and shown to be perfectly safe for adults and children and pets.
Eco Friendly
Our products are not only safe for children and pets but they are safe for the environment. We have the Green Seal of approval for manufacturing 100% non toxic cleaning products. We do not have waste water , no drains are polluted .
No Residue
our Cleaning system removes stains and dirt from soiled furniture fabric — and because it particulates when it dries ( that is it crystallises into micro particles which encapsulate the dirt) we vacuum it away. Your furniture fabric is left dry, clean and fresh.not sticky.
Our Low moisture soil extraction technology uses DryFoam –a dense dry foam that effectively suspends soil by emulsifying and holding it. The combination of millions of power bubbles with immediate extraction prevents soil from redepositing on fibers.
Zero Risk
Another advantage of our Upholstery Cleaning system is the zero risk to your furniture. Our Low moisture method of fabric cleaning means that there is no possibility of dye run, soaking and shrinkage of furniture fabric, mildew or mould growth or rusting of metal parts or damage to wooden surrounds. Your furniture is safe in the experienced hands of Deluxe Upholstery Cleaning